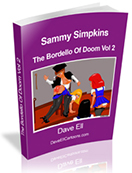 [slider id="ss-vol2″]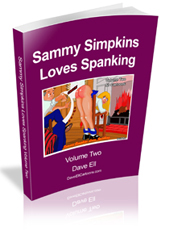 Dave Ell is back with another compilation of Sammy Simpkins spanking cartoons. Sammy is an eighteen year old reform schoolgirl who was sent to a special school for unruly young ladies by her long suffering parents. It was not long before Sammy was getting in trouble and being spanked as punishment. However our naughty nymph found herself being aroused by the punishment and began looking forwards to a good spanking.
In this second volume of Sammy Simpkins Loves Spanking our naughty nymph continues to receive the punishment that she craves for. The book contains 51 pics of Sammy from the hand of Dave Ell, a compilation of new and older pics and is priced at $3.97.
AFTER completing the PayPal transaction CLICK on
Return to Dave Ell Cartoons
.